Alban and Linda Varnado—A Lifetime of Giving: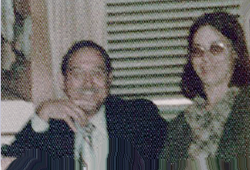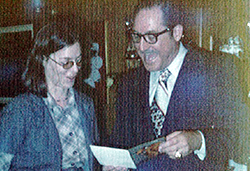 Accompanying the legacy gift from the Alban and Linda Varnado Trust, was the following message from their nieces:
As recipients of the legacy of our aunt and uncle, Linda and Alban Varnado, we would like to take this opportunity to tell you a bit about them. Alban and Linda were a team in every way. Together, they were active volunteers with their church and community. It was through these experiences that they leave a legacy to share with you today.
Uncle Alban served in the U.S. Air Force. During World War II, her served as a Lead Navigator in the 306th Bomb Group, also known as 'The Reich Wreckers.' For his service, Alban was awarded the Air Medal with 4 Oak Leaf Cluster and the Distinguished Service Cross. Following his service, he earned his Bachelor's, Master's, and Doctorate degrees at Louisiana State University and taught Speech and Drama at Louisiana State University.
Aunt Linda was passionate about volunteering with the American Red Cross. She helped develop the Volunteer Audit Program and served as an Internal Auditor to the American Red Cross. As a testament to her service, Linda received the Partner Award for Cooperative Work in 1992 and the Cynthia Wedel Award in recognition of Distinguished Volunteer Service.
Together, Alban and Linda demonstrated true leadership and dedication to serving others. They were parishioners of St. Thomas More Catholic Church in San Antonio, Texas. The Church introduced them to several Catholic missions and schools [including Red Cloud] that are receiving a portion of their legacy. They also fervently volunteered with the American Red Cross and often traveled great distances to promote its cause.
After a lifetime dedicated to serving others, Alban and Linda provided that each of you will receive a portion of their legacy. Thank you and God Bless. Kathy & Mary